Code Snippets
Wednesday, 24 February 2016 by Martin Elsworth
Code snippets are small blocks of reusable code that can be inserted into scripts, providing you with small code samples covering a range of Business Layer functions.
To view the available snippets, simply click the snippet icon in the toolbar at the bottom of the Script Code page.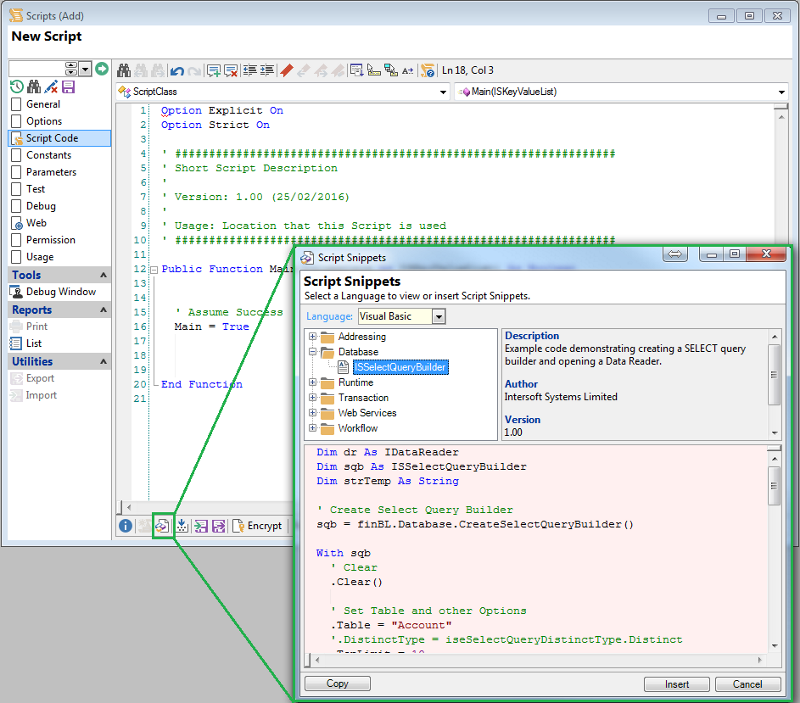 The snippet code can be copied to the clipboard or inserted directly into your script by clicking the appropriate button on the Script Snippets form. Please note, snippets can only be inserted when the script is in Edit mode.
We have recently added several new code snippets, see knowledgebase article 13526.
Many more snippets will be added in finPOWER Connect version 3, due for release later this year, so if there is anything that you would like to see included then please let us know at support@intersoft.co.nz.