emPOWER Sales Orders Add-On
The Sales Orders Add-On is available for the emPOWER Accounting and Advanced Accounts Receivable Modules.
Sales Orders are processed using a 'Progressive' type of Invoice. The initial order is entered where some stock may be supplied. When committed, the Sales Order process will charge for any supplied stock and write a Sales Order for any unsupplied items.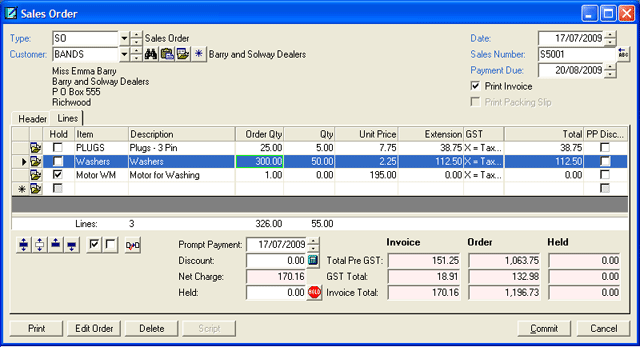 Initial Sales Order entry showing Quantity Ordered and Quantity Supplied (and Invoiced) now.
When the Sales order is "re-opened" the remaining unsupplied Items are listed and items can be issues as it becomes available.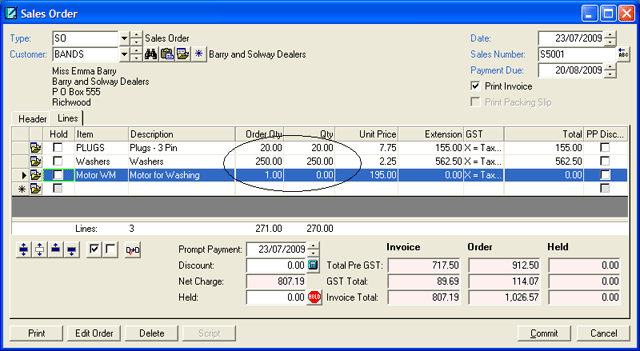 Original Sales Order reopened showing only the remaining unsupplied items
Full details of the unfulfilled Sales Orders are held for the Other Party and the relevant Item, and can be included in any Purchase Order generation runs.