emPOWER Purchase Orders Add-On
The Purchase Order Add-On is available for the emPOWER Accounting and Advanced Accounts Payable Modules.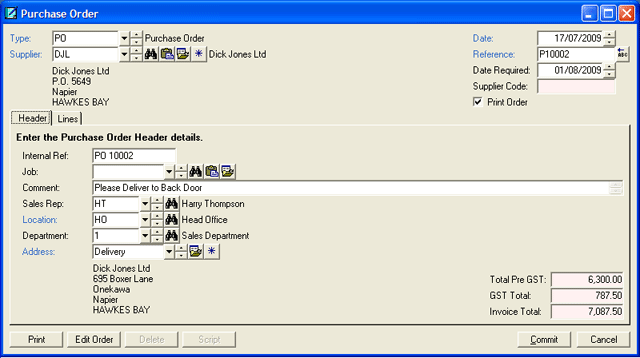 Purchase Orders for Items can be entered when required or generated according to defined minimum reorder values. Purchase Orders are then sent to Suppliers and used as defaults for the entry of Delivery Dockets and Invoices.