New finPOWER RedBook Interface Add-On Released
Thursday, 13 May 2004
We are pleased to announce the release of the finPOWER RedBook Interface Add-On.
The Interface is designed to allow you to quickly establish the current value of a vehicle you are looking to secure a loan over from within finPOWER. The RedBook Interface Add-On accesses the On-line database provided by Auto Information Ltd. This database has:
Almost every Vehicle Make, Family, Model and Variant in NZ and Australia
A total of over 48,000 vehicles
Is used by most major wholesalers and retailers.
Draws on information provided a vast array of databases including the LTSA.
Is updated daily
To use the RedBook Interface Add-On it is simply a matter of selecting the Make, Model, Year and Variant (as shown below)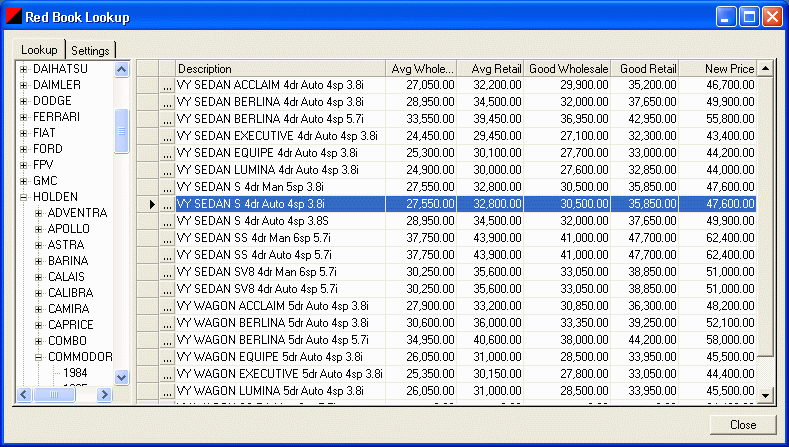 Then selecting the current km's and condition to achieve the current wholesale and retail price (see below)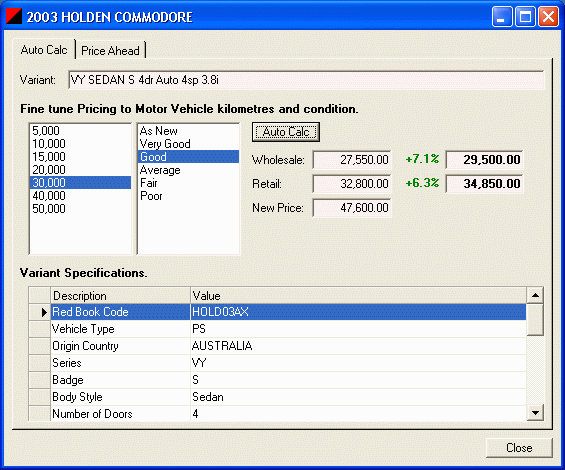 Future prices for the Vehicle can also be estimated.
The RedBook Interface Add-On is easy to use and understand, and allows you to centralise an important area of your loan processing.