finPOWER Connect PPSR Update October 2011
Tuesday, 25 October 2011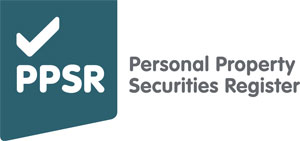 The PPSR was originally scheduled to go live on 31st October but this has now been delayed. The new launch and implementation date for PPS (Act) and the PPSR has been confirmed as being the 30th January 2012 .... however provision has been made to extend this further.
The Government remains committed to this new go-live date of 30 January 2012 and is working with all parties to ensure this timeframe is met, BUT, on October 12 2011 the Federal Attorney introduced a BILL that gives his office the power to determine "another time" for commencement of PPS (Act). It was stated that "The purpose of the Bill is to assist in managing any risks which may arise approaching the implementation date and to remove the default commencement date of 1 February 2012." Watch this space.
For more information on the Schedule of PPSR activities click here
Currently in Australia, the law and operation of Personal Property Securities (PPS) differs between each State and Territory with over 70 Commonwealth, State and Territory Acts in effect. As a result, the law and practice concerning a particular PPS vary depending on where you are and where the borrower is. This uncertainty unnecessarily increases compliance requirements and the cost of transactions involving personal property securities.
Providing a national reform of the PPS and implementing a Personal Property Security Register (PPSR) will simplify this complex area and bring most of this information together into one national system. The PPS Reforms follow other international best practice models and mimic reforms that have been successfully in operation in both New Zealand and Canada.
The Personal Property Security Register (PPSR) is the register where all Security Interests must be registered and searches can be performed. Unlike other registers it replaces, the PPSR is solely electronic, online and will be available 24 x 7. Any searches, registrations and enquires must be performed electronically, either via the internet or a direct interface such as the B2G.
Importantly, the PPSR is a "point in time register" meaning that the first secured party to register an interest has first claim over it in almost every case. Speed of registration will be factor in securing the priority of a security interest in a collateral item.
Using a B2G (Business to Government) interface means all the cumbersome and time consuming data entry normally associated with Registration on the PPSR is removed. Your system, if it is PPSR B2G capable, simply talks to the PPSR, registers your security interest and returns the Registration details. All at the click on a button!

The PPSR may streamline security registrations, but it will mean your own procedures and policies will need realigning – a big compliance headache! finPOWER Connect can help ease your PPSR pain. finPOWER Connect is a dedicated software system designed specifically for Lenders, finance companies and anyone that needs to track loans and their repayments. It has a 30 year pedigree and is backed by 400 installed sites around Australasia.
finPOWER Connect is PPSR ready and can take your pain away. It has two dedicated modules just for the introduction of the PPSR that are preconfigured to make your compliance and processing easier, faster and more accurate. For a no obligation discussion of your PPSR requirements click here