Client Newsletter
Wednesday, 31 January 2018
You should be aware by now that the existing PPSR is being replaced with a completely new PPSR and is due to go live on 2nd July 2018.
This move is being driven by the Ministry of Business Innovation and Enterprise (MBIE) and is designed to replace the reliable but aging platform that, whilst world leading when it was released in 2002, has increased risks and costs associated with ageing technology.
finPOWER and finPOWER Connect both have interfaces to the current PPSR G2B that allow you to seamlessly register, amend and discharge Financing Statements. However, only finPOWER Connect will be updated to interface directly with the new PPSR.
We are working closely with the MBIE to ensure finPOWER Connect will work seamlessly with the new PPSR and your business will not be interrupted by the change.
Here is a quick guide of what you need to do, depending on the system you are currently using. To find out which system you are on go to Help, About.


finPOWER Users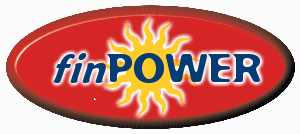 If you currently use finPOWER you will need to upgrade to finPOWER Connect as soon as possible. It may be that you are part way though the conversion to finPOWER Connect, or that you have scheduled it in the near future, but either way we would encourage you to give the conversion the focus and resources required to ensure you are migrated well before the new PPSR comes into effect.


finPOWER Connect Users

If you currently use finPOWER Connect you will need to make sure you upgrade to the latest version. The new PPSR functionality will only be released for Version 3.01 of finPOWER Connect, so it is imperative that you make plans with your Dealer to upgrade well before the 2nd July deadline. Most Dealers have many clients to upgrade, so you will need to get in early to confirm your upgrade timetable.
Not going to use the PPSR Interface?
If you stop using the PPSR Interface you should be aware that you will lose the ability to directly interface to the PPSR from within finPOWER or finPOWER Connect. However, you will be able to use the new web based interface provided by the PPSR; but you will have to manually enter all your PPSR transactions from 2nd July 2018.
This means you will have to:
Manually enter any new PPSR registrations, including all security details and the 17 digit VIN for any vehicles.

This is a time-consuming task.
Any inaccuracies may mean your priority over the security may not be enforceable.

Existing PPSR Security interests will need to be manually amended and discharged, even if they were added using the PPSR G2B Interface.
Manually update records in finPOWER with details of the security registration, if you want these to populate on documents.
You should also be aware that the cost associated with PPSR transactions are double when using the web interface. For example, a Registration costs $16.10 if done via the PPSR website versus $8.05 if done via the PPSR interface, Searches cost $2.30 versus $1.15.
Of course, if you ever choose to start using the PPSR Interface module within finPOWER Connect again you may have to spend considerable time reconciling the data in finPOWER Connect versus that loaded in the PPSR.
In short, the PPSR interface provides a fast, accurate and efficient way of making sure your PPSR Registrations are kept up-to-date.
We will be in contact closer to the time with detailed notes of the PPSR changes, but, in the interim, please make sure you are on the latest version of finPOWER Connect to ensure you are prepared as possible.