2013 Dealer of the Year Awards
Wednesday, 15 January 2014
The 2013 Dealer of the Year awards go to:

Full Circle Business Solutions Ltd
Mike Johnson & Gloria Wheeler
Mike and Gloria, backed by their team of Andrew Jackson, Michael Johnson, Stephen Rowe, Jannie Brits, James Brown, Helen Povey and Tinus Schoeman have had a fantastic year and secured the Top Dealer of the Year award for 2013. In a year that some have flagged as having a slow start and a fast finish, Mike and Gloria and their Team have shown that a constant focus on client service and delivering positive outcomes from every client contact is a winning formula.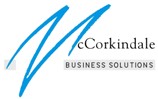 McCorkindale Business Solutions Ltd
Sandra McCorkindale
Sandra and her team of Kirsten Hayes, Jackie Walsh and Jacqui Brown have also had a great year, only being beaten to the top spot by the narrowest of margins. Their recipe for success has been a combination of the highest levels of professionalism, a sharp focus on their clients requirements and an attitude of going the extra mile to ensure that the client's expectations are met... regardless of the hour of the day or night.

HHA Associates Ltd
Helen Henderson
Helen and her team of Jenny Timblick, Lorraine Larson, Aline Desouza, Giancarlo Cherubin, Mike Cao, Nelska Veldhuyzen, Andrew Garner, Adele Weare and Amanda Taylor have also had a good year. One of Helen's biggest challenges this year has been to find enough staff to meet client demand, but as the year has come to a close, her team has settled and is now forming into a productive unit. Their focus is on providing a consistently high level of service, prompt responses and delivering real solutions to client requirements. This focus will put them in good stead for the coming year.
Well done to all this years winners.