2012 Dealer of the Year Awards
Tuesday, 15 January 2013
The 2012 Dealer of the Year awards go to: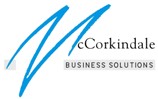 McCorkindale Business Solutions Ltd
Sandra McCorkindale
Sandra and her team of Kirsten Hayes, Jackie Walsh and Jacqui Brown have had a fantastic year. With a number of large new finPOWER Connect sites installed and a good number of small ones, and some conversions for existing clients the team at MBSL have not had a lot of spare time in 2012. The Team's work ethic and attention to detail means installations and conversions are handled in a very professional manner and client requirements are of the highest importance.

Full Circle Business Solutions Ltd
Mike Johnson & Gloria Wheeler
Mike and Gloria, along with their team of Andrew Jackson, Michael Johnson, Stephen Rowe, Helen Povey, Jannie Brits, James Brown and Tinus Schoeman have also had a busy year. Attending to both new and existing sites all across NZ and the Pacific has kept the team busy and have clocked up a fair few air miles. With a determined focus on their clients requirements and a commitment to solving all issues, the Team are well respected amongst their diverse client base.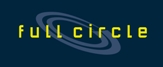 Full Circle Australasia Pty Ltd
Robyn Lauder & Randall Jones
Robyn and Randall have had a busy year, with the later half being somewhat hectic. Take a big finPOWER Connect sale, short installation and conversion time frames and you have a recipe for more than a few sleepless nights. With a dash of determination, dedicated input from the client and a lot of hard work, Robyn and Randall finished the year in a great position.
Well done to all this years winners.